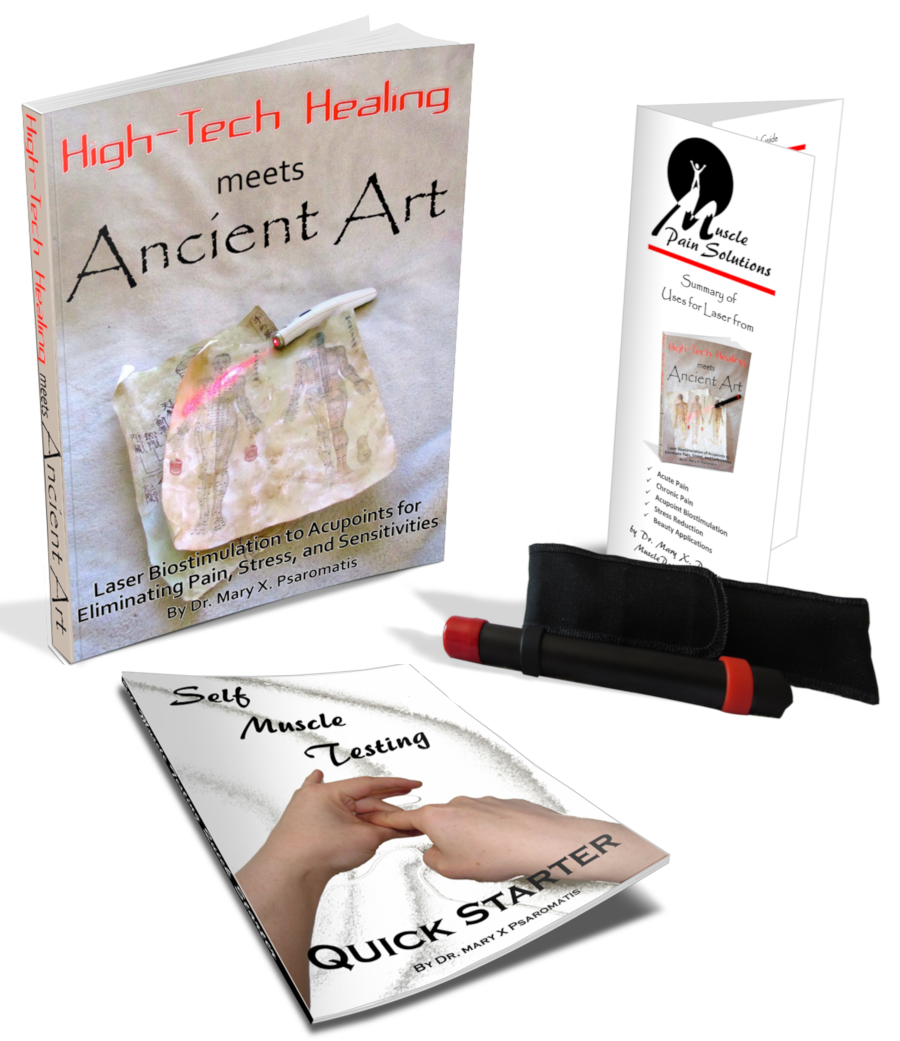 New Release!
High Tech Healing meets Ancient Art
by Dr. Mary Psaromatis
How can you heal yourself using the newest technology, but preserving what has been learned about the human body over the last several thousand years?
Find out how to use Laser to treat yourself using principles discovered through ancient Chinese medicine.