Insurance
In order to avoid third parties dictating the treatments patients need, and to protect your privacy as a patient, we will not be participating in any health care plans, and not billing insurance. However, we will gladly help you with the paperwork to get reimbursed where applicable.
Unfortunately, Medicare does not cover the services that we will be providing for Senior patients.
Scheduling Your First Visit

If you have not been to Natural Healing Center before, you will need to schedule a New Chiropractic Exam or New Nutrition Exam to start.
If you are undecided about where to start, schedule a New Nutrition Appointment, and Dr. Mary Psaromatis can assess your situation as to which type of treatment is more urgent and we can change your appointment while you are here.
If you are unsure if we can help you, schedule a free consult to talk to Dr. Mary Psaromatis about it. You will still need to fill out the intake form.
Note to Prior Patients of Dr. Mary Psaromatis
If you are a prior patient of Dr. Mary Psaromatis, but have not been to Natural Healing Center yet, please choose New Chiropractic Patient Exam, or New Nutrition Exam, so we can have all the proper paperwork filled out. However, in appreciation for your loyalty, it will be billed as a re-exam.
Chiropractic Visit Fees
New Chiropractic Patient Exam and a follow-up Review of Findings visit    $150
Chiropractic Treatment $75
Extended Chiropractic Treatment $01
Chiropractic Re-exam (also for new injuries or 6 months without care) $105
Senior Discount $55
Membership Option

To encourage patients to take regular care of themselves, we are offering a reduced price for a regular chiropractic visit if your last one was less than one month prior.

Nutrition Visit Fees

New Nutrition Patient Exam and a follow-up Review of Findings visit      $150
Nutrition Visit $65
Nutrition Re-exam $105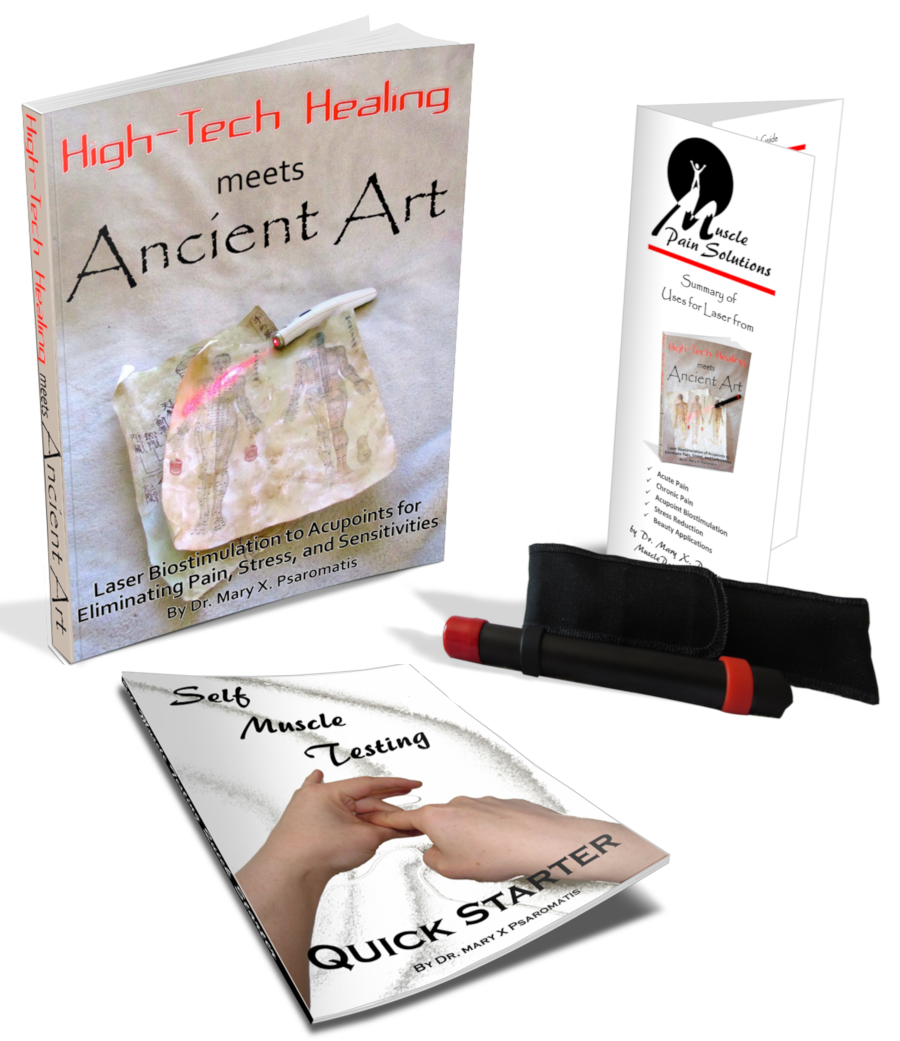 New Release!
High Tech Healing meets Ancient Art
by Dr. Mary Psaromatis
How can you heal yourself using the newest technology, but preserving what has been learned about the human body over the last several thousand years?
Find out how to use Laser to treat yourself using principles discovered through ancient Chinese medicine.